If you have been sent a document for you to review and sign, you'll see a red button display notifying you to review the document.
Some examples of theses documents are:
Your employment contract
Changes to Policies and Procedures
Employee Handbook
To access the document:
1. Select the red Review documents button from your home screen.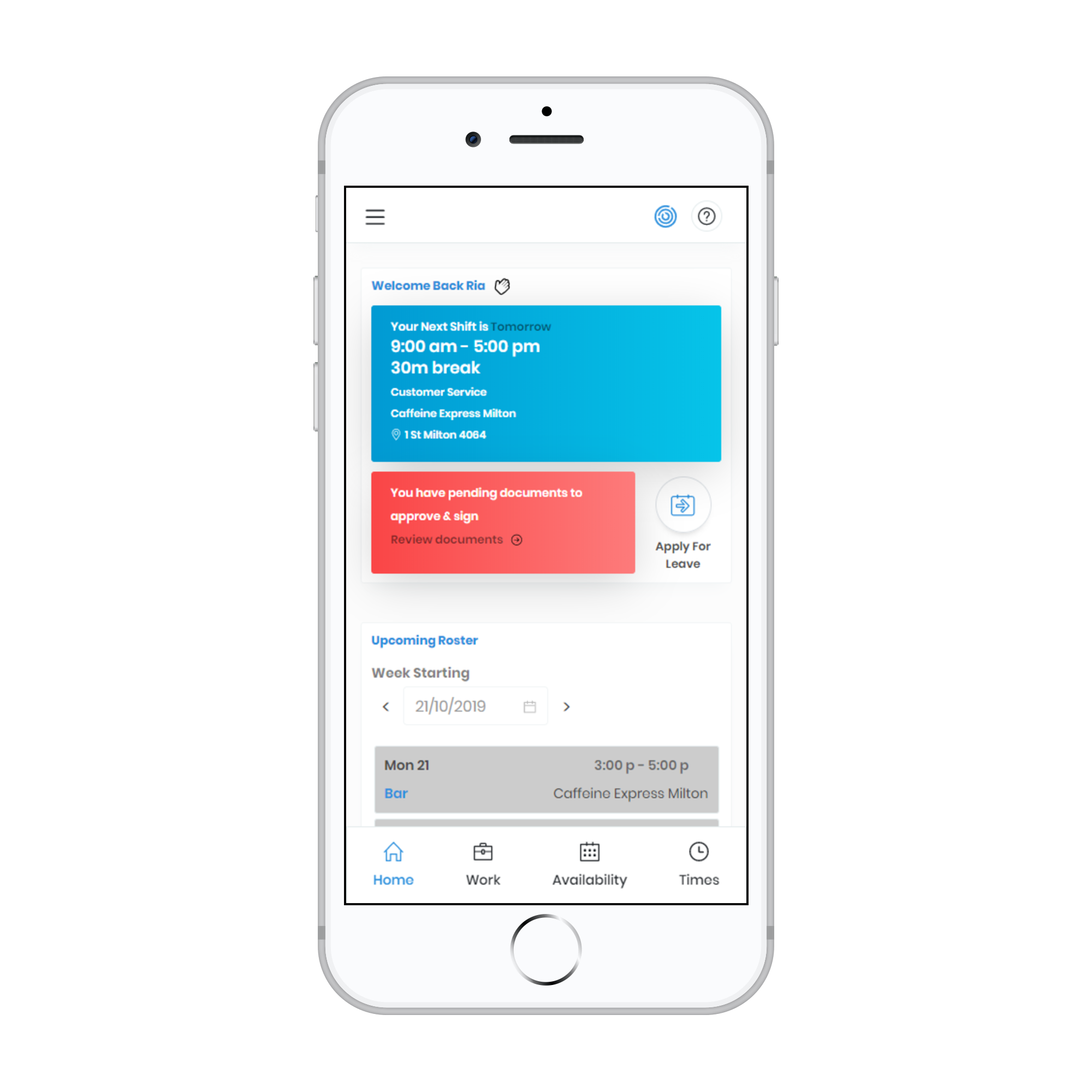 2. Scroll to the My documents section where the status of the document says Pending Approval and select the Review & sign blue button.
3. The document will then display for you to review.
4. Once you're happy, scroll to the bottom and select Sign and Approve, then a pop up will show where you can add in your signature digitally.
5. Once signed, you can download your signed document if you like.
The signed document will stay in the My documents section with the status saying Approved.