You have access to view a history of all of your payslips in the Employee portal:
On a mobile device:
There are two ways to view your payslips, the quickest way is:
1. On your home screen select the Payslips icon.
The second way is:
2. By selecting the hamburger icon and View Profile, then select the Payslips button
Note: As Payslips are in the Confidential section, for Security reasons before you can view your payslip you'll be asked to either receive a sms or an email with a unique code.
2. Click on the + or on the Date for the payslip to view.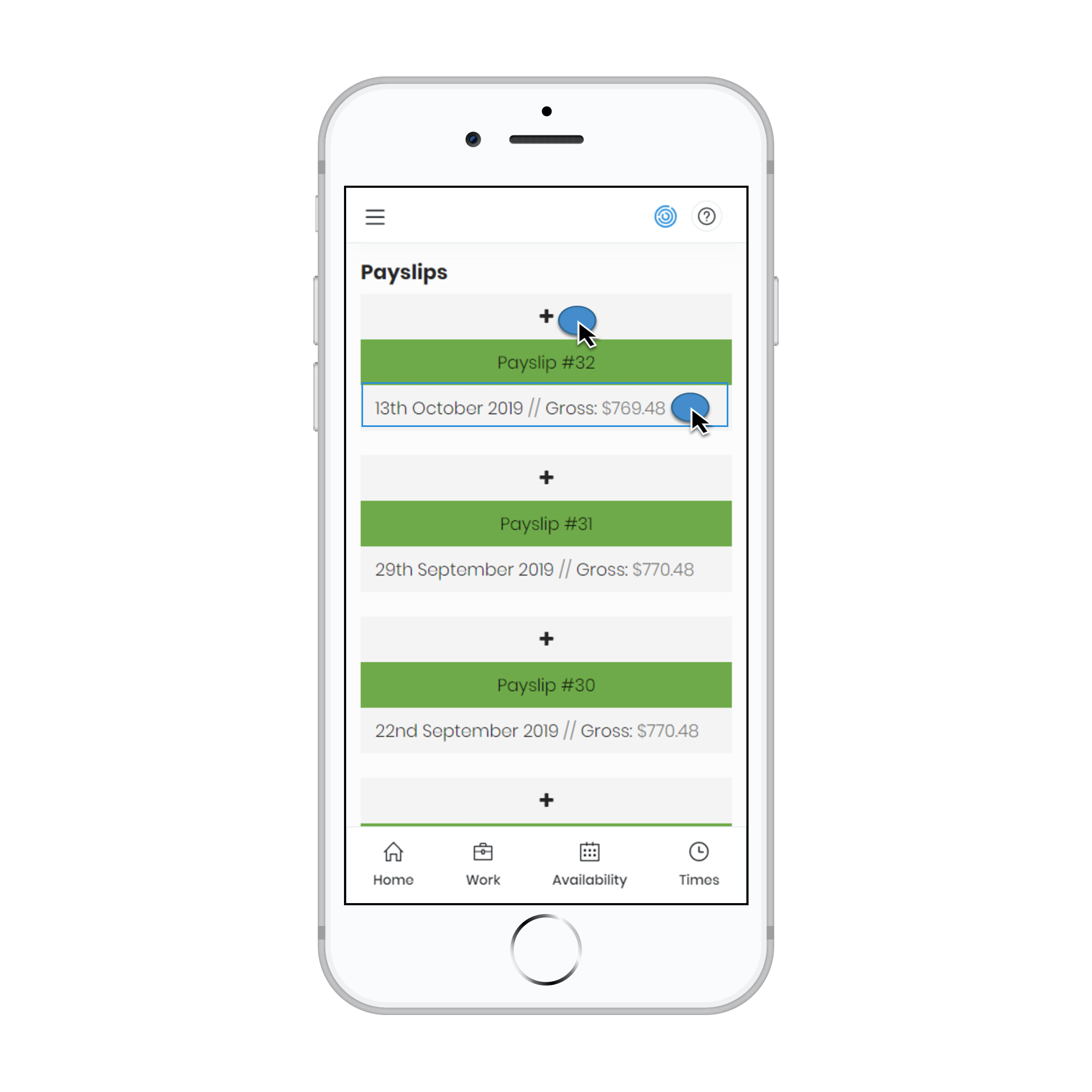 3. You will now be able to view your payslip (below is fictional example).
If you select the payslip you can also download it or you can take a screenshot using your phone.
Please note that your payslip will look different to the example below.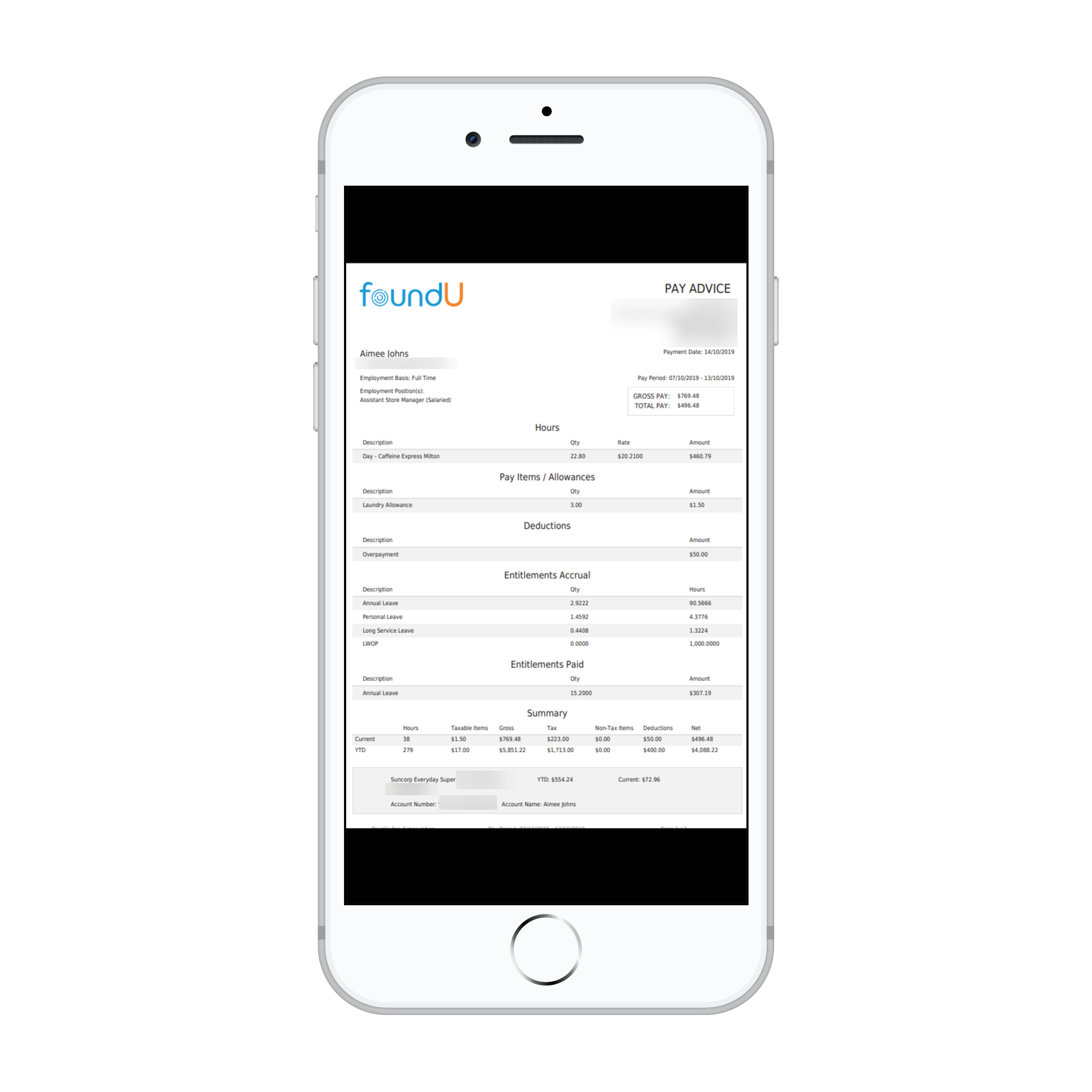 Do you have questions about your payslip?
You'll need to speak to your Employer and/or your Employer's payroll person.
Some examples may include:
Queries regarding:

Your pay rate.
Your hours.
Leave entitlements e.g. annual leave, personal leave (sick leave), leave without pay (LWOP) or other types of leave.

If you believe that there is a mistake on your payslip.
You may also be interested in: