If your business uses Submit Shifts, you will be able to View your Shifts and Submit Shifts for your past shifts worked through the times icon.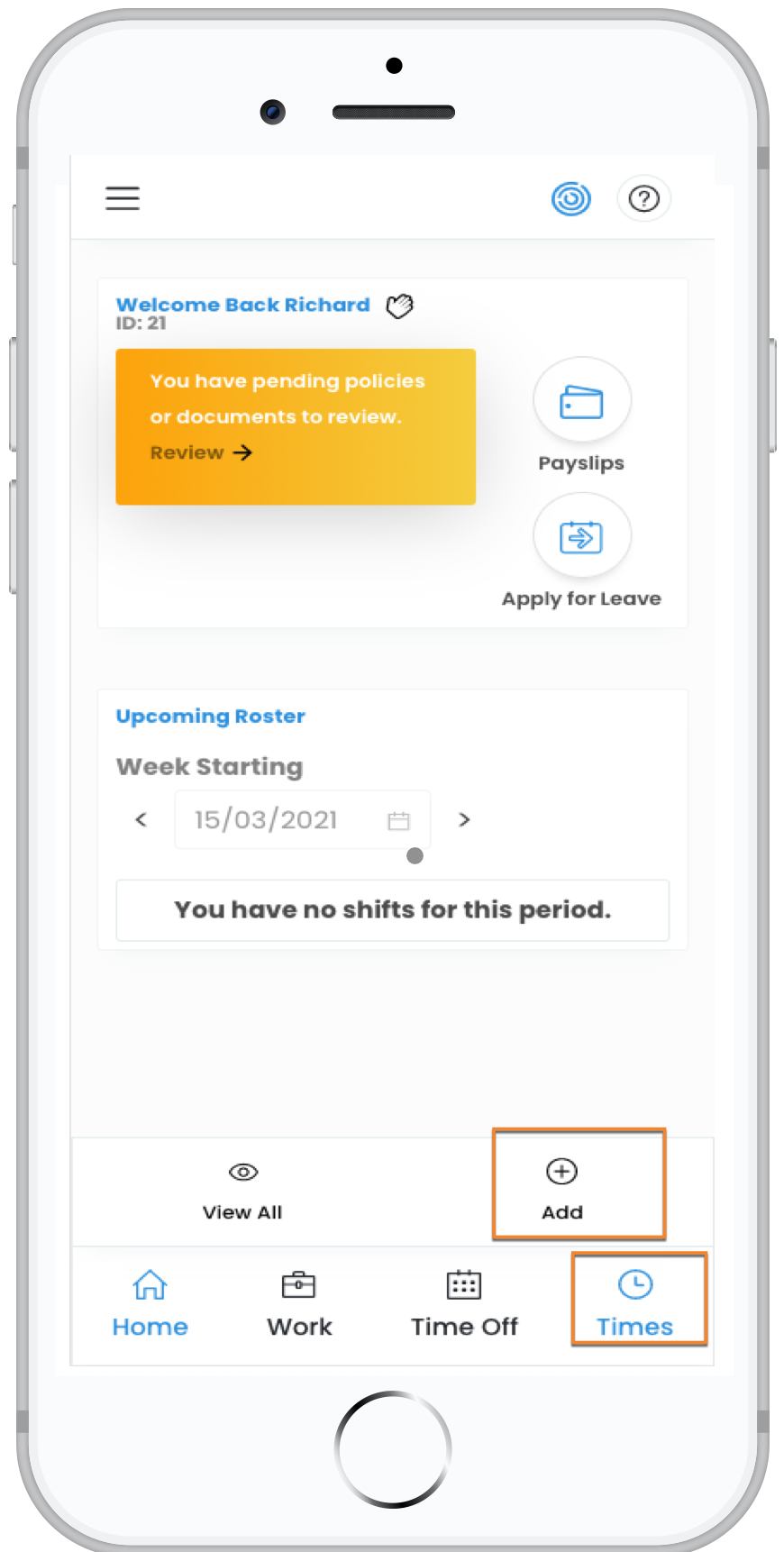 When you're adding a shift, you can also add in leave to that created shift. This will be helpful if you need to go home sick or start your holiday early.
To Add in Leave:
If you took leave on the day of your shift for any amount of time:
Click Leave.
Select the Leave Type from the drop down.
Select the Reason.
Add the Leave Amount in hours. e.g., 4.0 hours
Add any additional Comments for the approver to view.
Click Save Leave and Create Shift.
Click Add Another to add any other leave types.
Click the Edit icon to change any leave, or red bin to delete.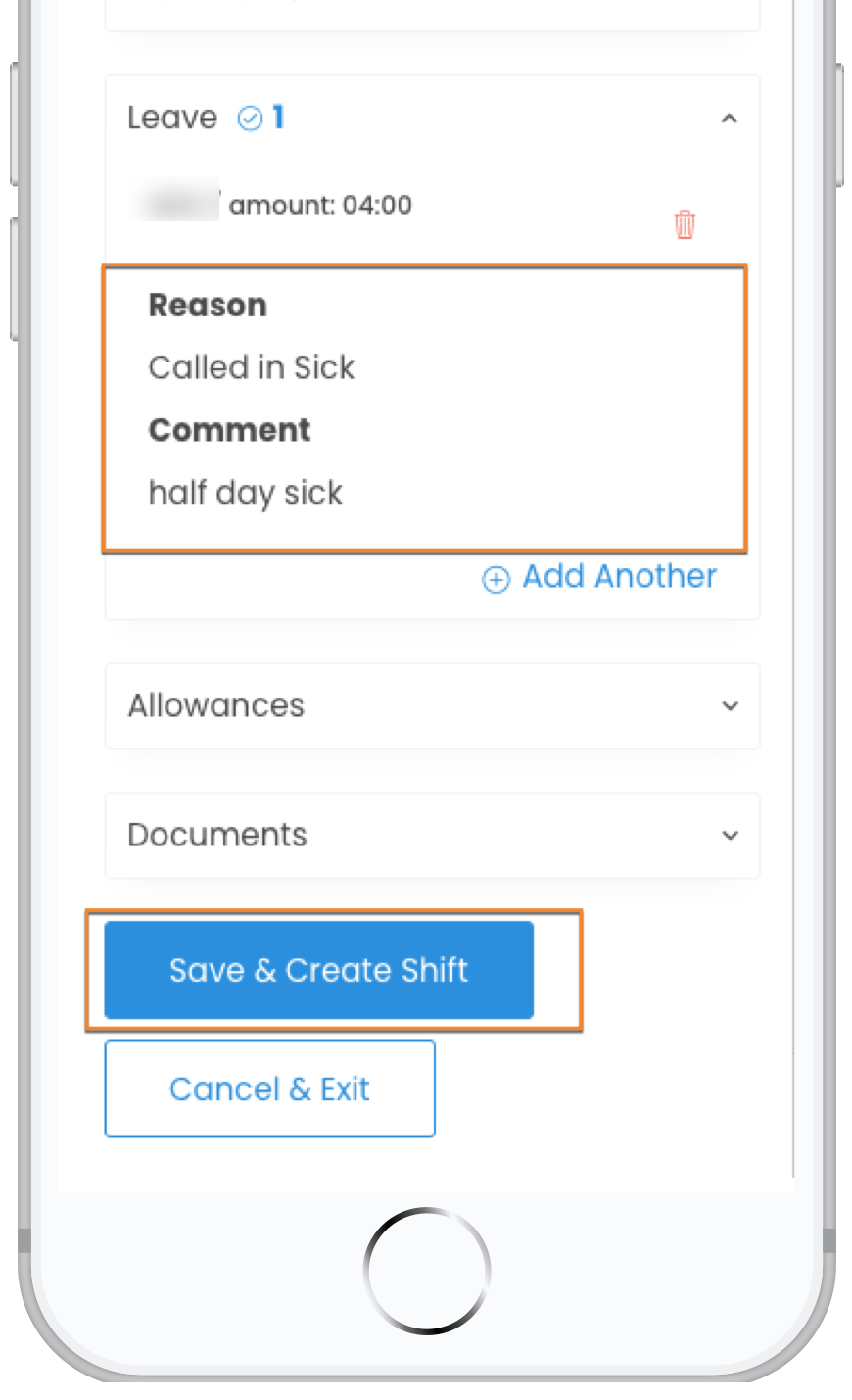 On the Times screen, you'll now see a leave icon to indicate that there is leave attached to that shift.
You may also be interested in: