If your business uses Submit Shifts, you will be able to View your Shifts and Submit Shifts for your past shifts worked through the times icon.
When you're adding a Shift, you can also add in comments to that created shift.
To add in comments:
1. Click Comments.
2. Type in your comments.
3. Click Add Comment.
4. Click Add Another to add extra comments.
5. Click the Edit icon to change any comments.
6. Click the red cross to delete a comment.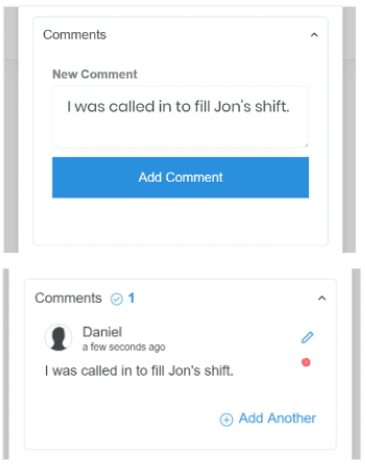 On the Times screen, you'll now see a speech bubble next to the shift where you added a comment
You may also be interested in: