If your business uses Submit Shifts, you will be able to View your Shifts and Submit Shifts for your past shifts worked through the times icon.
Note: If your business uses Submit Shifts, do not select Timesheets on the homepage.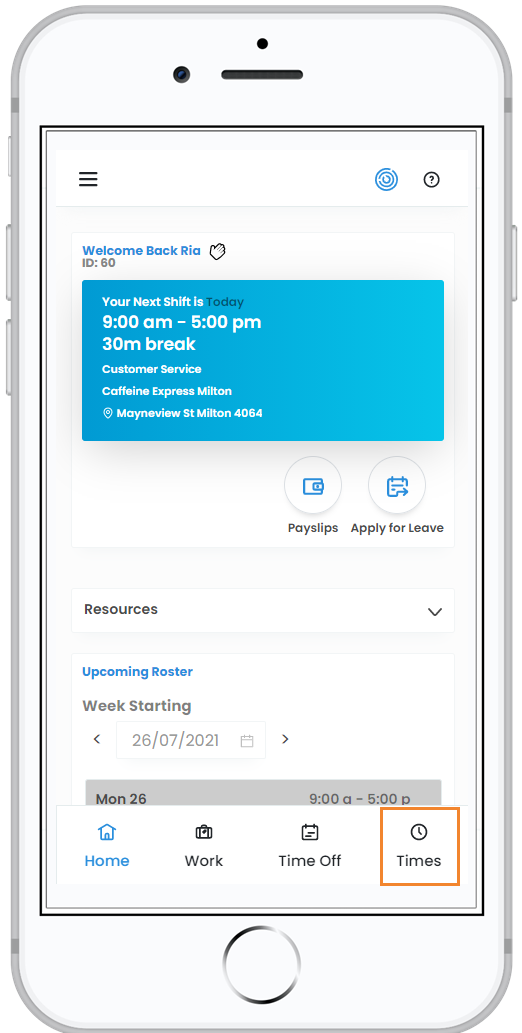 Submitting a shift:
Each day you will need to submit your shifts for the day before.
Select Times from the menu.
Edit the shift to enter the break start time (when you took your break) and how long your break was for (break duration).
Select the relevant Week Starting if needed. This will default to the current week.
Note: You cannot submit shifts for days/times in the future.
To submit a shift that you're rostered on for:
Locate the rostered shift, review the details and select the Submit button.
To submit a shift that you haven't been rostered on for:
Select Add to Week
Add Shift details

Date
Break start time enter the time when you began your break
Break duration 30 m= 30 minutes 1 h= 1 hour
Break end time is automatically calculated based on the above.
Roster- select the roster you worked on
Select the specific Position you worked for

Save & Create Shift, this will also submit the shift.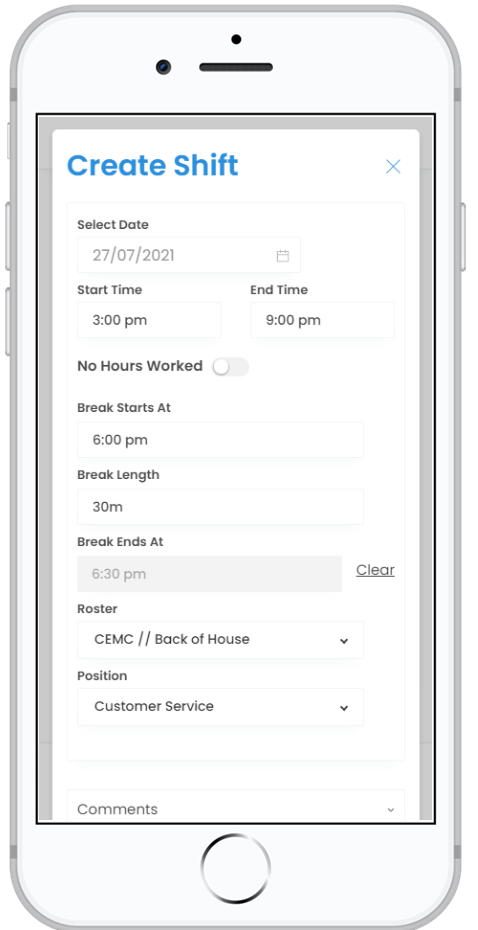 Depending on your business you may also add: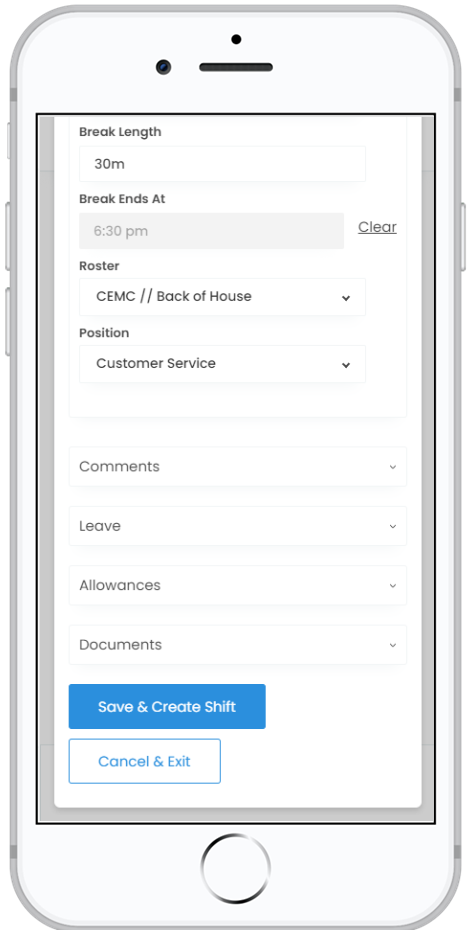 If you add the above, icons will appear on your times screen.
Completed View:
Once you have added in your Submitted shifts, they will now display in Your Shifts in your Times.
And a button will appear which shows that 'You're up to date'.
Please note: You can only edit times that you have created.
If your business requires you to submit a physical timesheet.
1. on the Times home screen you'll notice a Add Timesheet button.
2. When you select Add timesheet, you will be prompted to submit your weekly timesheet per employer and select submit.
3. Once submitted it will display in green.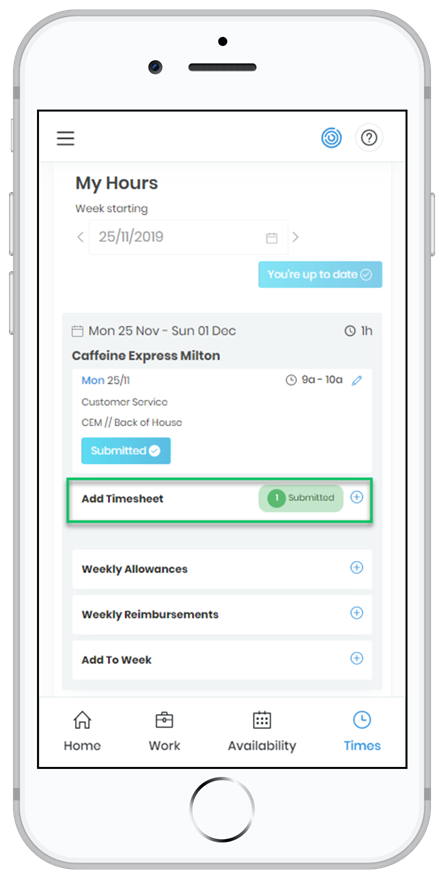 You may also be interested in: