Employees can submit shift hours daily instead of completing a full timesheet at the end of the week.
In the employee portal:
1. Go to Timesheets, + Add.
2. Select the period ending (week ending).
3. Select Submit Single Shift.
4. Enter the shift details:
Day
Start time
End time
Break length
5. Add any reimbursements if required.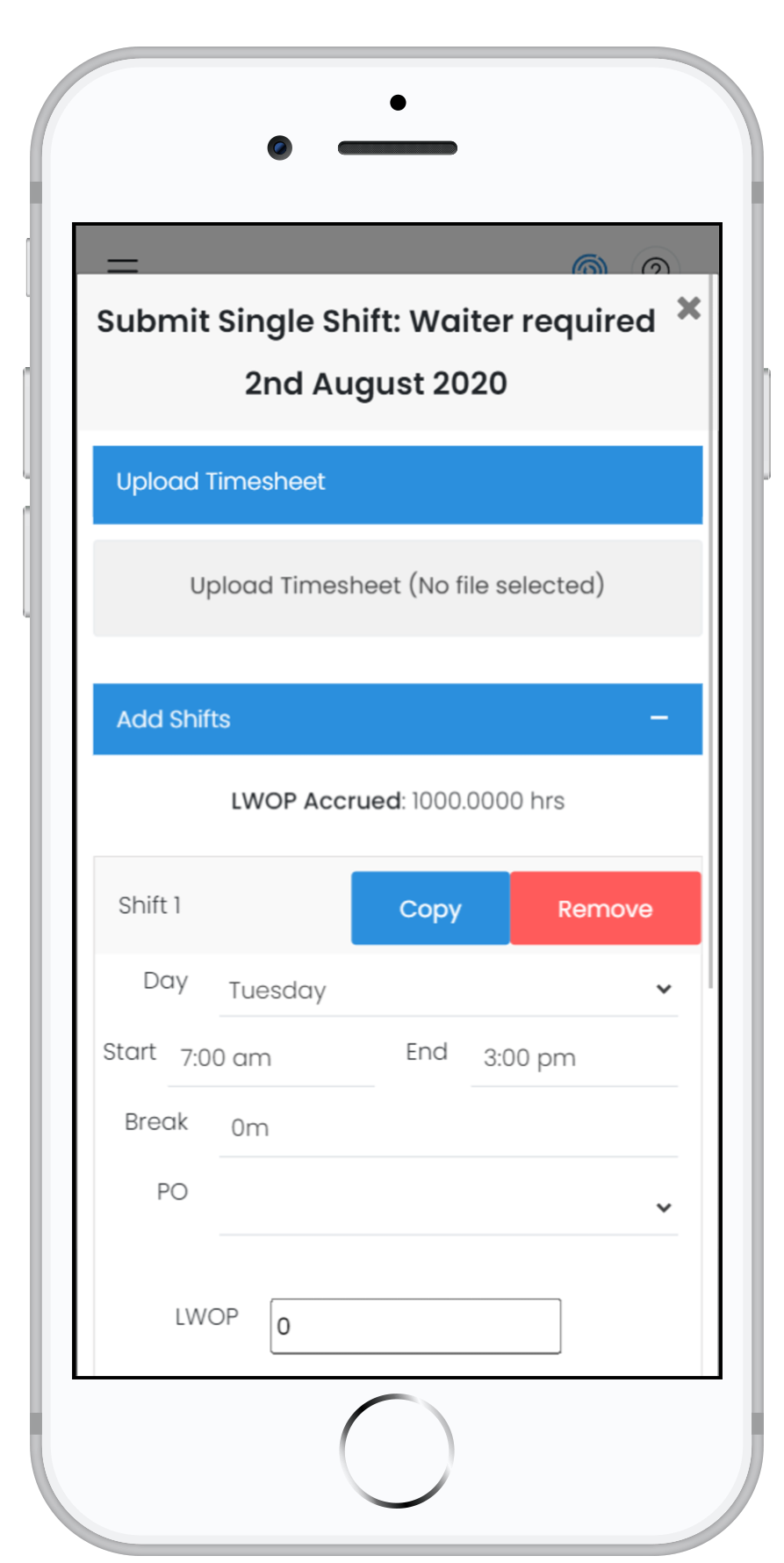 6. Click Submit Timesheet.
7. The following day, repeat the same steps - Submit Shifts will appear. Click this, you will be able to view previous days added.
This can be done daily until the end of the week which forms the full timesheet.