You're able to check your upcoming scheduled jobs/ rostered shifts from the employee portal.
On a Mobile device:
Once logged in on your home page, you'll see a blue box for your next shift.
Scroll down to view the Shifts listed under Upcoming Roster.
The date of the roster will default to the current week, use the forward and back arrows to view upcoming/ past shifts or jobs.
-If you scroll down you should see all the shifts for your weekly calendar date selected.
Select the desired shift or job to see the Shift Details.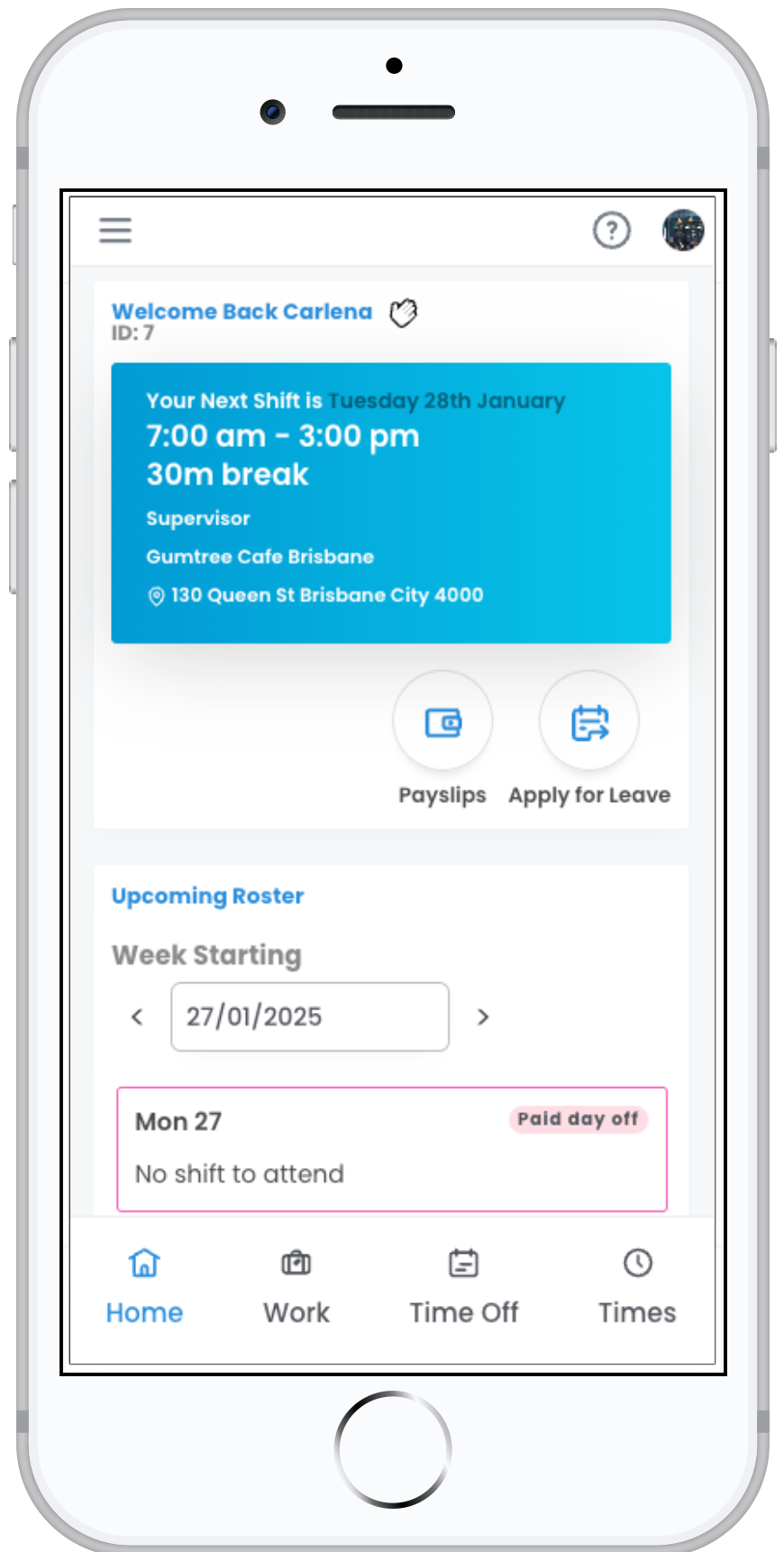 Employee portal- accessing on a computer.
1. Log into your employee portal.
2. Once logged in, your dashboard will display.
All of your work will be listed on your profile page in the weekly work view, with the start and end times and location.
Select Preview Week/ Next Week to view past or future weeks.
White colouring will display for shifts that you have today.
Greyed out shifts are past shifts.
Comments will display where you Roster Manager has added specific comments for you.
You might also be interested in: